SERVICE
We have a full service garage, metal shop, and paint booth. Our service team has years of experience, and are always ready to provide the quality of service needed.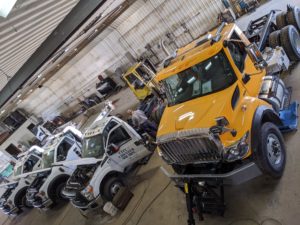 For questions or to schedule an appointment with our service manager:
Russ Riebold @ 618-656-5404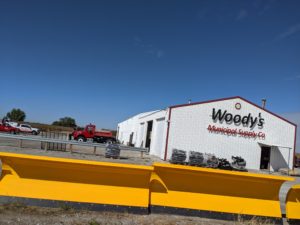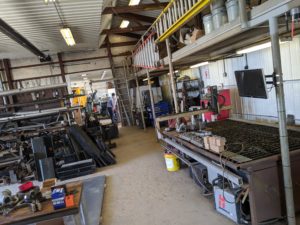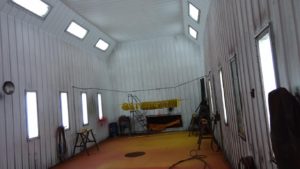 PARTS
We have two large warehouse of parts to keep your shelves stocked. We have a lot of different stock items to choose from:
Spiral CMP Corrugated Metal Culvert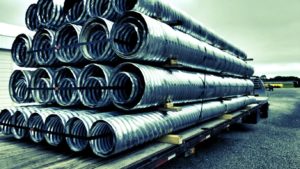 Our pipe is available in a large variety of materials, coatings, and sizes to meet site specific needs, and the continuous locked seams and annular corrugated ends allow for a variety of standard couplings to be used. Woody's stocks 8" up to 24" diameter and up to 24ft in length.
Blades: We carry a lot of standard highway punch plow, grader, and drag blades, along with the accessories, fasteners and bolts that you may need.
Warning: Barricades,  traffic signage, street signs cones, U-channel posts, pipe posts, and square posts. We also stock a large selection vehicle warning lights.
Sweeper Supplies: We stock tube brooms, poly-wafer and steel wafers in flat, combo, or convoluted (Wavy)
Diamond Mower Parts: We have an abundance of knives, bolts, nuts, spindle repair kits, cables, skid plates, and many other parts to satisfy your mower needs. We can also get some Tiger parts.
Snow and Ice removal parts: We stock many parts for different brands for your salt/rock chippers, and salt spinners. Plow parts, including shoes, springs, guides, and anything you may need.
For questions or ordering parts, contact the parts manager:
Phone:  618-656-5404
Email: [email protected]
Fax: 618-656-6105